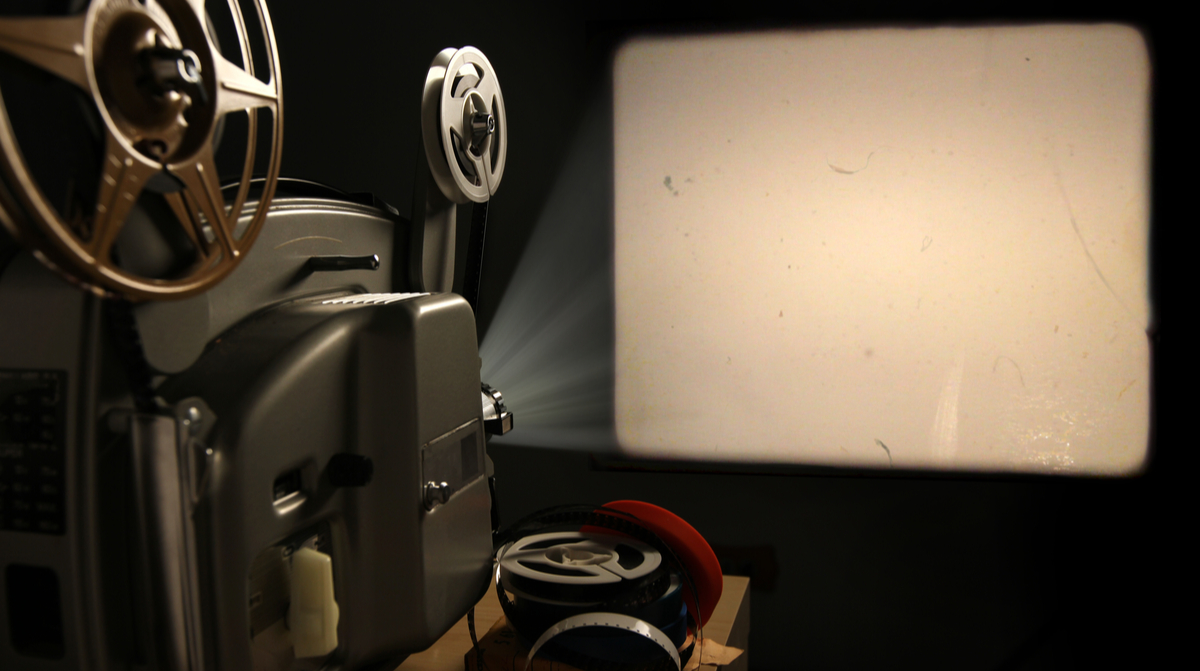 Pop some popcorn. Let the stars shine–on the silver screen that is. Summer is the perfect time to watch some flicks depicting the unique experiences of the Naval Academy and the Navy. We've gathered three timeless films, ranging as far back as the 1930s, that go great with popcorn! These movies are not produced or endorsed by the Naval Academy, but are Hollywood-infused takes on life at the USNA and in the Navy. Whether they're full of glamour, adventure, or true to life, kick back and enjoy your time with the USNA and the Navy!
A Real Deal Documentary
USNA: The Making of an Officer (2017) Not Rated
This YouTube documentary is considered an accurate portrayal of what it takes to get into the Academy, to thrive at the Academy, and ultimately to transform at the Academy—from a Navy-hopeful civilian into a commissioned officer in the Navy or Marine Corps. If you want an authentic USNA experience, this will deliver.
A Thrilling Action/Drama
Top Gun (1986) Rated PG
If you're in the mood for a Hollywood take on Naval aviation, fire up Top Gun. The year after this movie came out, The Washington Post reported that applications to the USNA jumped over 10 percent. Top Gun was a military magnet. With the star-studded cast, riveting soundtrack, crazy stunts, capable effects and fast-paced storyline, this movie inspired many young people to consider a military career.
Although it doesn't have a Naval Academy setting, the box office winner features young Navy pilots vying for the coveted "Top Gun Trophy." Tom Cruise plays renegade Lieutenant Pete Mitchell, call sign "Maverick." At the U.S. Navy Fighter Weapons School at Naval Air Station Miramar in San Diego, CA (also called "Top Gun"), he butts heads with "Iceman," played by Val Kilmer. Anthony Edwards plays Maverick's faithful partner, "Goose," and their love interests are played by Meg Ryan and Kelly McGillis, respectively.
This film garnered an Academy Award for "Best Original Song" for the ballad "Take My Breath Away" by Berlin. You may be hearing the ballad again soon. Top Gun: Maverick, the long-awaited sequel, brings Cruise and Kilmer back together—and it promises to be another thrilling blockbuster.
A Fun & Flirty Drama/Sport Film
Navy Blue and Gold (1937) Not Rated
Well actually, this movie is black and white—not navy blue and gold. But it certainly showcases the USNA! The story features three young men who gain acceptance into the Naval Academy: Tom Brown as a wealthy man, Robert Young as a small town football hero and James Stewart as an enlisted sailor. While these friends and roommates weather daily life at the USNA, they share a common love for football —and the same girl, Florence Rice. Who will get the girl? You'll have to watch to find out.
This film was partially made at the Academy and gives a glimpse of life in the early part of the 20th century. You can watch the exciting trailer for a taste of the action and marvel at how different it is from today's Academy!
These movies offer a bit of the Navy and Naval Academy experience. Documentary, action, or drama, each captures a side of the Navy or Naval Academy in that particular moment in time. What other movies would you recommend? We'd love to hear your suggestions. Until then, happy watching!
The Department of the Navy and the United States Naval Academy do not officially endorse any Non-Federal entity, company, organization, or their products.