From Facebook:
To my friends and classmates from Cheyenne Mountain High School Class of 1974.
It is with deep sorrow and a heavy heart that I announce, on behalf of her husband Brad Wilson, the passing of his dear wife Janet (Johnston) Wilson. Janet graduated from Cheyenne Mountain High School in 1974 and was dearly loved by so many of us. She will be greatly missed.
Janet Lee Wilson
AUGUST 15, 1956 – NOVEMBER 26, 2022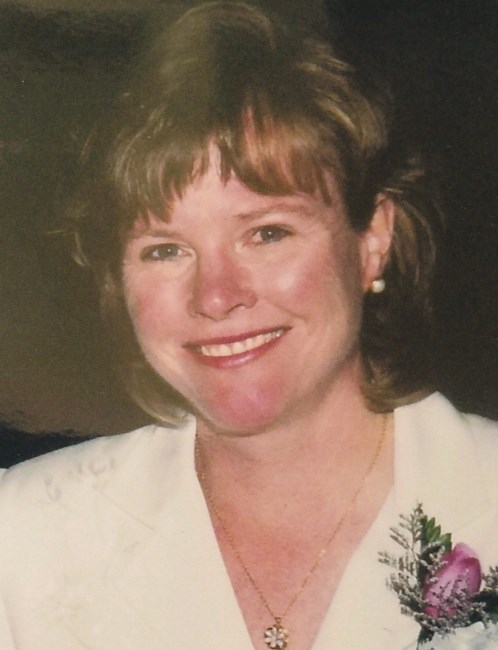 Janet Lee (Johnston) Wilson passed away on Nov 26, 2022 after a lengthy illness.
She was born August 15, 1956 in Denver, CO to Dean and Beverly Johnston. Janet grew up in Denver and then Colorado Springs with her older sister Anne and her younger sister Julie. Janet attended Cheyenne Mountain High School where she was a good and popular student, a cheerleader and admired from afar by her future husband. She graduated from Cheyenne in 1974. Janet then attended DePauw University in Indiana, the University of Colorado in Boulder, and UCCS where she graduated in 1979 with a degree in business.
She married Bradley Wilson in 1979 and together they set off for adventure care of the US Navy. While they were stationed in New London, CT; Honolulu, HI; and Bremerton, WA Janet performed volunteer work, managed a bookstore, and threw some great Navy parties! After her husband left the Navy the couple, along with their beloved dog Zelda, settled in St Louis Park, MN where Janet started her life as a mother. She gave birth to Bradford, the first of three sons, and found her greatest passion of life in motherhood.
A work opportunity brought the little family back to Colorado and they settled in Littleton. There she gave birth to Ben and then Max. Janet was not only a devoted and loving mother, but had a love of cooking, decorating, entertaining, and bringing joy to her friends and family. As the boys grew older, Janet returned to volunteer work and worked part time in elementary education. She continued to satisfy her desire to care for babies by becoming a Cradle Care foster parent to newborn babies being adopted. Janet and family later moved to Fort Worth, TX where their younger two boys graduated from high school. Janet continued with her love of cooking and performed local catering. She returned to school and earned a degree in substance abuse counseling from Weatherford College. She worked in counseling young adults until the empty-nest couple retired and returned to Colorado Springs in 2019.
Janet was a beautiful, vibrant and loving woman. She loved her family and they all loved her. She is missed.
Janet is preceded in death by her parents, Dean and Beverly Johnston. She is survived by her husband Bradley; her sons Bradford Wilson, Benjamin Wilson (Stephanie), and Maxwell Wilson; her sisters Anne McCrary (William) and Julie Eaton (Robert); and three grandchildren: Hudson, Regina, and Violeta.
Services for Janet will be held Monday, January 9, 10 AM at Swan-Law Funeral Directors, 501 N Cascade Ave in Colorado Springs followed by a celebration of life at 150 Rugely Ct. in Colorado Springs. Internment of her ashes will occur at Evergreen Cemetery for the family only.
In lieu of flowers, donations may be made to Silver Key Senior Services, 1625 S Murray Blvd, Colorado Springs, CO 80916