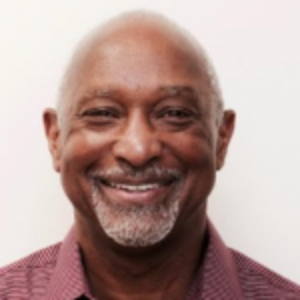 Jim Stallings
CEO, PS27 VENTURES
Career Clip
Who is Jim Stallings?
Jim Stallings is an internationally recognized global business leader who specializes in transforming companies and teams for sales and profit growth. He is currently the CEO of PS27 Ventures, a venture capital firm focused on early stage technology companies in the areas of financial services, medical technology and software. Jim's career spans over 25 years at IBM as General Manager of several major lines of business, including the company's $7B Linux software business, its intellectual property division, and its $21 billion hardware sales group. He started his business career as a data analyst in the Space Systems division at GE. Jim was also a Captain in the US Marine Corps and earned a Bachelor of Science degree at US Naval Academy. Jim was selected by Savoy Magazine for the list of the "Power 300", as one of the most influential Black Corporate Directors. He is on the board of directors at several publicly traded companies including Fidelity National Information Systems, UGI Corporation, and Cannae Holdings, Inc. He is also on the board of the Folded Flag Foundation which provides scholarships to the descendants of fallen warriors in the US Military.
The Interview
What Else to Know
What do you love most about Your City?
Great weather year round for golf and exercise.
Favorite breakfast meal & restaurant?
Beaches Café, Ponte Vedra- meal: The Ultimate
What are you doing at:
6:00 AM – Reading News and emails
10:00 AM – Meetings with PS27 Team
12:00 PM – Favorite Power Lunch spot/meal?
Seasons 52 at the St. Johns Town center
7:00 PM – Dinner
11:00 PM – Reading Books
What drink do you need to get through the day and at the end (and how many)?
Water, Water, Water. 20 oz bottle x4
Most used App/Favorite Instagram Account?
Do not have IG account. Most used app is the Garmin Fitness App/watch
What should everyone try at least once?
Jumping out of a plane!
Where do you enjoy getting lost?
Museum of Natural History in NYC
Basics
NameJim Stallings
Interview CategoryAdVert
Interview Date09/03/2018
Career Info
Personal Career HeadlineCEO, PS27 VENTURESPrimary IndustryFinancial Services