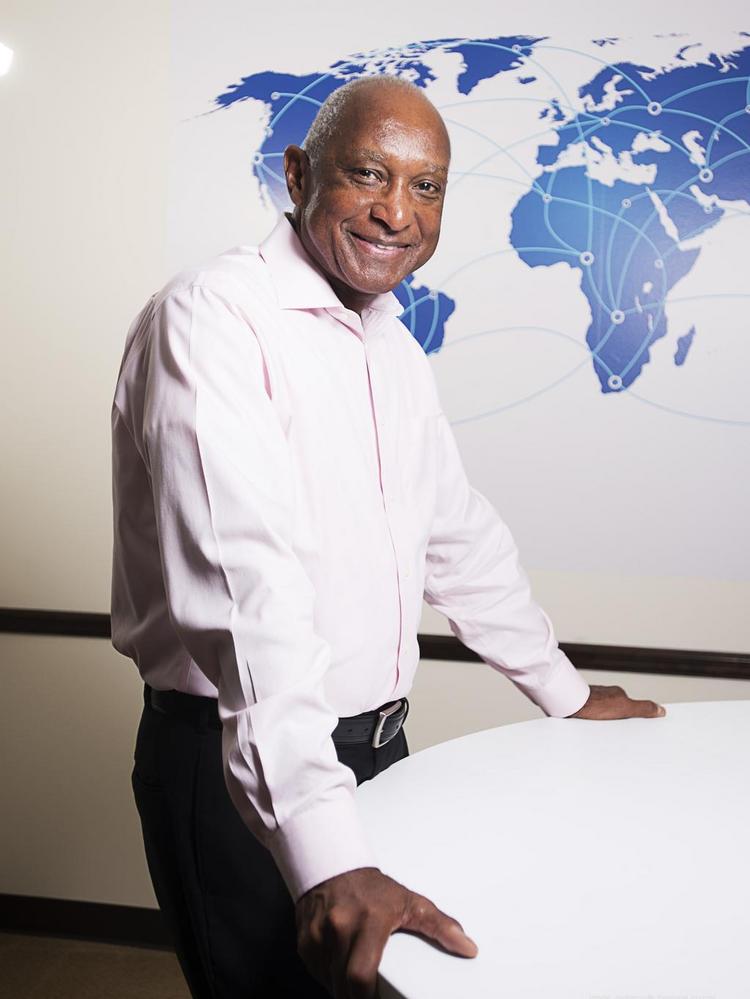 By Will Robinson – Reporter, Jacksonville Business Journal
Nov 2, 2018
When Jim Stallings founded PS27 Ventures five years ago after retiring from IBM (NYSE: IBM), his goal was simply to invest in and support local companies. Today, his incubator supports eight to 10 companies and employs full-time staff to help those companies vet their ideas, mature their product offerings, find new customers and more.
"Five years ago, I wasn't thinking that it would be like this, but it's really evolved," said Stallings.CREATE YOUR FREE ACCOUNT
BECOME A MEMBER
Join the Jacksonville Business Journal to unlock even more insights!https://www.bizjournals.com/iframes/incontentregister?market=jacksonville
Though PS27's days as the only incubator in town are numbered, it's not worried about finding companies in the future. With a full pipeline of companies looking to enter its program – including several from outside of Northeast Florida – PS27 is quadrupling its footprint so it can support more startups at a time.
Stallings isn't the only one who wants to meet that demand.
PS27 will soon be joined by two new incubators in Jacksonville. The University of North Florida has dedicated an area in its new facility in the Barnett Bank building downtown for a center that will house 10 to 15 entrepreneurs by the fall of 2019, and Mayo Clinic in Jacksonville is building space for eight to 10 companies to use by April 2019.
The incubators plan to collaborate and engage other community stakeholders to create a patchwork of support structures the likes of which Jacksonville startups have never seen.
"We're beginning to see cohesion in the ecosystem like we've never seen before," said Stallings.
Though they serve different niches – early-stage companies, students and health care companies – all three are working to address the problems that have plagued Jacksonville startups for years: access to capital, siloed talent and an insufficient supply of local research.
Making the ecosystem
PS27, UNF and Mayo together could upend Jacksonville startups' nemesis: a lack of capital. Last year, Jacksonville ranked 40th out of American City Business Journal's 44 markets in the amount of venture capital raised by local companies.
The lack of investing in Jacksonville caught the eye of Kevin Kennedy, principal of corporate development and strategic investments at GuideWell. Kennedy was formerly vice president of acquisitions at Ponte Vedra-based Levco Group and corporate strategy manager at Acosta before taking opportunities outside of Jacksonville.
"When I moved back, I noticed that Northeast Florida had not participated in the capital markets growth that other markets had enjoyed," said Kennedy. "We don't have a solid capital infrastructure here for entrepreneurs."
Consequently, local startups either tend to take on debt or bootstrap their companies with miniscule operating budgets, Kennedy said. Until recently, this has been an issue that was largely ignored here, Kennedy believes.
"Jacksonville's approach has been to throw seeds out on the ground and see what grows," he said. "But for something to grow, the soil has to be right, the temperature has to be right. Some of the conditions have been ignored."
These incubators could provide more sustainable funding models. PS27 has been successful in vetting and grooming startups so angel investors feel confident in providing funds; UNF could follow the same path. Mayo has ample funds to invest where it sees potential, and many investors would be happy to play second fiddle as investors in startups that Mayo spins off.
Jacksonville is also often criticized for a lack of research universities. Investment hubs like Silicon Valley and Boston are anchored by research giants like Stanford University and Massachusetts Institute of Technology.
This factored into the consideration Espero Biopharma, Jacksonville's fastest-growing private company, gave to moving to California or Massachusetts, although it ultimately committed to keep its headquarters here. Similarly, biotech company NeuroInitiative launched a spinoff company in Cambridge, Massachusetts, though NeuroInitiative remains in Jacksonville Beach, while TapImmune, another biotech company, moved to Houston to be near the Baylor College of Medicine.
To see how barren Jacksonville's research contributions are compared to major research universities, Kennedy said, look no further than the commercialization opportunities posted on their website.
"Last I checked, there were three opportunities on [UNF's site]," said Kennedy. "Compare that to the commercialization department at [the University of Florida] where there are three pages of opportunities. That speaks to the level of R&D being done here … . We don't have it."
Corporations could help fill that void by financing internal research and development, Kennedy noted, much like Mayo's approach.
"We need to create an environment where everybody has their own R&D environment in Jacksonville," said Kennedy. "We don't have MIT or Harvard. We have to be creative."
Aaron Rosenthal, a serial entrepreneur and founder of perennial fastest-growing companies E-File.com and Thought Projects LLC, is intrigued by the new incubators.
"I've done this a few times now, but with my first business, I didn't know what I was doing," said Rosenthal, noting he could have been helped along by an incubator.
Rosenthal believes incubators could go a long way by providing mentorship and opportunities for collaboration, especially getting entrepreneurs in the same room with programmers and managers.
"That kind of introduction is important," he said. "The idea person is not necessarily the right programmer."
Rosenthal hopes UNF and Mayo will engage the Jacksonville ecosystem as a whole, not just the downtown area, but ultimately, he believes the two new incubators will help Jacksonville entrepreneurs no matter the specific approach.