JUNE 18, 1956 – APRIL 30, 2019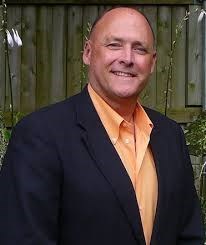 William James "Bill" Girrier, 62, of Bristol, RI, returned home to his beloved Lord on Tuesday, April 30, after a brief battle with cancer. During his final hours, he was surrounded by his loving family.
Bill was born June 18, 1956 in Roslyn, NY, to William H. Girrier and Leonora P. (McNamara) Girrier. He was the second of four children.
Bill married the love of his life, Denise Henn, on June 23, 1979. They eventually landed in Bristol, RI, where they raised two daughters, Tiffany and Bridgette. As a family man, he was a devoted husband and father who modeled and encouraged Christian values.
Bill attended Harborfields High School in Greenlawn, NY (Class of 1974) and graduated from the US Naval Academy in Annapolis, MD in 1978, distinguishing himself in Latin American Studies. A veteran of the US Navy, he served for 10 years, retiring as a Lt. Commander.
In January 1998, Bill successfully completed the Executive Development Program at The Wharton School, University of Pennsylvania. In August 2017, he completed a Doctorate of Theology at Andersonville Theological Seminary.
Bill successfully led for-profit and for-cause enterprises. He was Vice President of Marketing and Sales at Globe Manufacturing; CEO of a senior life care facility in Fall River, MA; Chapter President at Truth@Work; and Managing Director of WayPoints Partners, LLC, a business management consulting firm.
Arriving in the world as a bright spirit, Bill had many valued and precious relationships with family, friends and colleagues. His genuine smile and engaging manner were captivating, and his depth of thought, unwavering faith and sincere concern for others were inspirational. Bill also could be quite the rascal – with an infectious sense of humor – driving belly laughs at many festive gatherings.
Bill was a man of many talents, engaging in a full spectrum of activities. He was an Eagle Scout, and played lacrosse in high school and into his college years. An avid sailor, windsurfer, scuba diver, and a strong swimmer, he often could be found kayaking on local waterways, spending time alone with nature. He loved his motorcycle.
Bill touched many as a professional, spiritual and personal mentor. He reached out as a true servant of Christ not only to members of his church community, but to scores of friends, neighbors, and strangers who can all bear witness to the fact that he walked his talk. In his own words, Bill derived gratification and joy helping men explore, discover and express themselves as emancipated men of God. He started "Band of Brothers" and led the men's ministry at Grace Gospel Church for over 20 years.
As the author of Fruition: Reflections on a life grafted-in, published by WestBow Press in 2011, Bill shared his thoughts on Christian living and faith, inspired by both Scripture and his submission to the "narrow way." He also regularly published an online blog on faith, leadership, and management, Bill's View from the Crow's Nest.
He is survived by his wife of 40 years, Denise Girrier of Bristol, RI; daughters Tiffany Champion (James) of Durham, NC, and Bridgette Pagani (Devon) of Clayton, NC; parents William H. and Leonora P. Girrier of Tiverton, RI; sisters Patricia L. Casey of Tiverton, RI, and Catherine G. Christensen (Craig) of Boxborough, MA; brother Robert P. Girrier (June) of Honolulu, HI. Bill is also survived by four grandchildren, Ellie Champion (5 years), twins Gavin and Brody Pagani (17 months), James Champion (13 months); and numerous extended family members … and his faithful canine companion Tikaani.
His visitation will be held Friday, May 3, 2019 from 2 to 3:30 p.m. in the Waring-Sullivan Home at Birchcrest, 189 Gardners Neck Road, Swansea, with a Celebration of Life at 3:30 p.m. Burial will be at a later date. Contributions may be made to His Providence Church "Building Fund," 262 Swansea Mall Drive, Swansea, MA 02777.